We appreciate our involved parents and community members. We also enjoy broadcasting our latest news and information here on our News page, where we will chronicle school activities and student achievements and publish announcements. We'll also offer helpful resources and information. So check back often; we'll update it regularly.
United States Constitution and Citizenship Day - September 17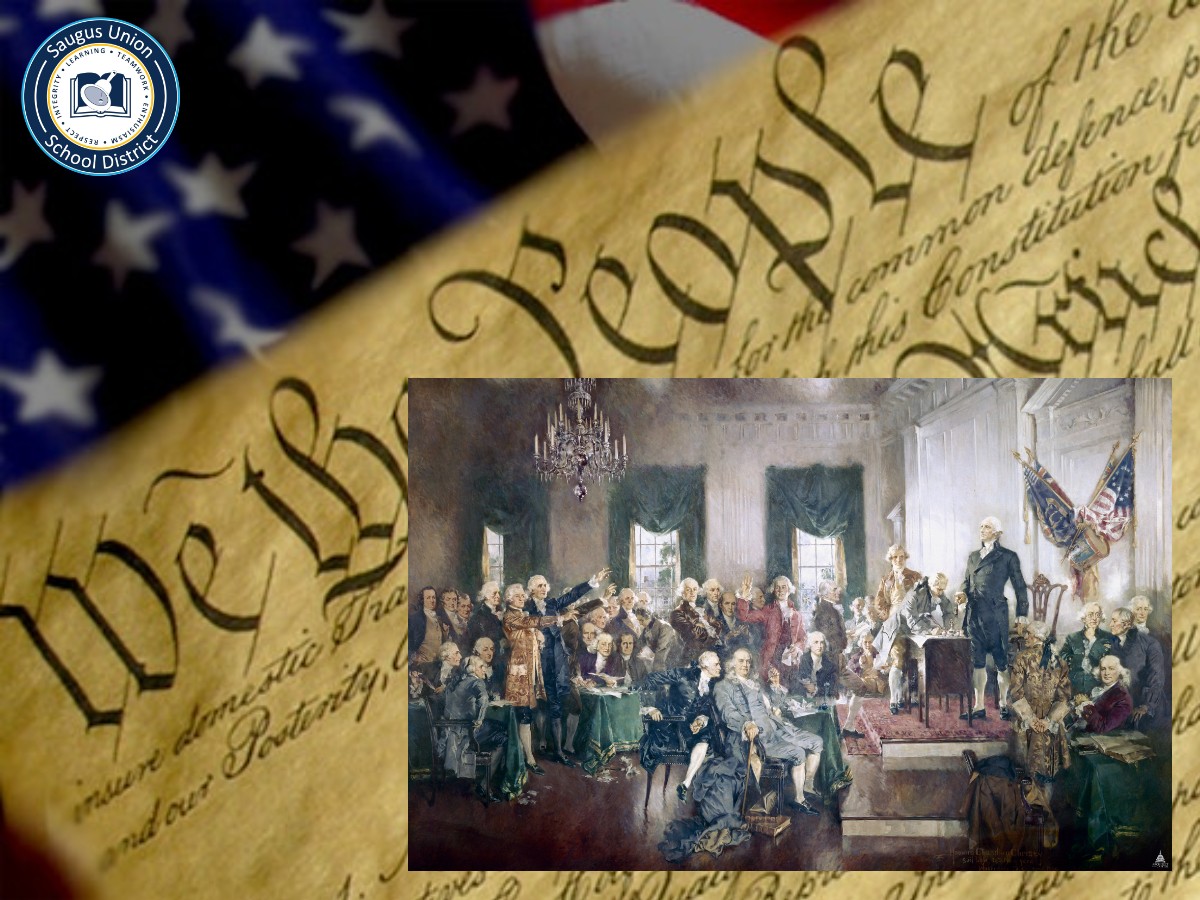 Beginning in May 1787, 55 delegates met at the Constitutional Convention in Philadelphia, and on September 17, 1787, 39 delegates signed and submitted to the states for ratification the document that is a standard for the democracy of the United States of America: the United States Constitution. Every year on September 17, Americans celebrate Constitution Day and Citizenship Day. This day recognizes all who are born in the United States and who, by naturalization, have become citizens. The Saugus Union School District recognizes and honors this day with appropriate activities and lessons that highlight the history of this day.