We appreciate our involved parents and community members. We also enjoy broadcasting our latest news and information here on our News page, where we will chronicle school activities and student achievements and publish announcements. We'll also offer helpful resources and information. So check back often; we'll update it regularly.
America's Healthiest Schools Award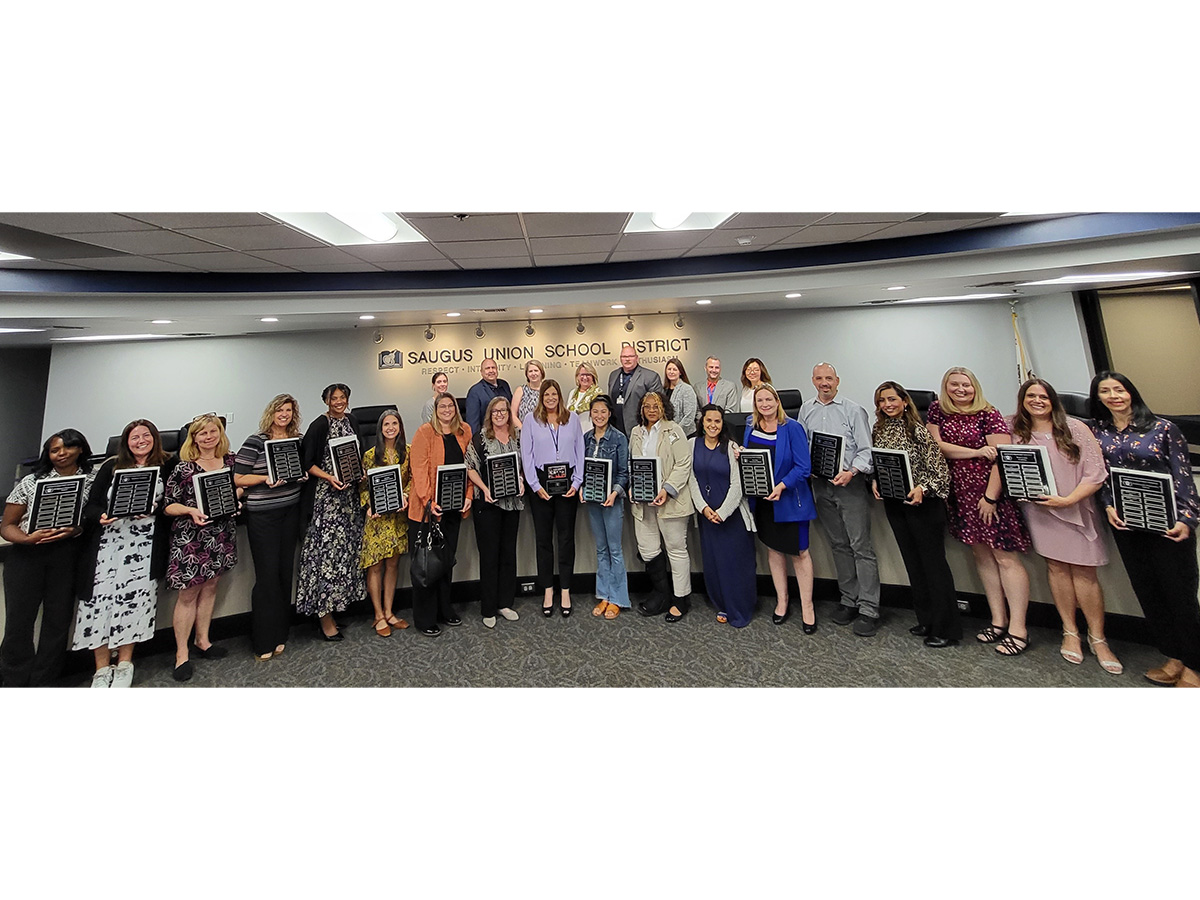 At the governing board meeting on October 24, 2023, each of our school sites was recognized for being awarded and named America's Healthiest Schools for the 2022–2023 school year. All schools in the Saugus Union School District were recognized for at least two out of nine wellness-related categories. Additionally, Saugus had nine out of fourteen schools nationwide to receive the "All Star Award," meaning they were awarded nine out of the nine categories. This recognition is awarded by the Alliance for a Healthier Generation. 
SUSD schools that received the All Star Award are Bridgeport, Cedarcreek (second year), Emblem, James Foster, Mountainview, Plum Canyon, Rosedell, Santa Clarita, and West Creek (second year). 
Schools that received awards in two or more areas are Charles Helmers, Highlands, North Park, Rio Vista, Skyblue Mesa, and Tesoro del Valle. 
Lastly, the board recognized and thanked Samantha Ford for all of her hard work as the district's former Wellness Teacher On Special Assignment. Her efforts are what have led our district to receive this recognition. Ms. Ford is currently serving as the Lead Teacher at West Creek. Congratulations to everyone for their hard work!