We appreciate our involved parents and community members. We also enjoy broadcasting our latest news and information here on our News page, where we will chronicle school activities and student achievements and publish announcements. We'll also offer helpful resources and information. So check back often; we'll update it regularly.
Congratulations to Mrs. Humphries!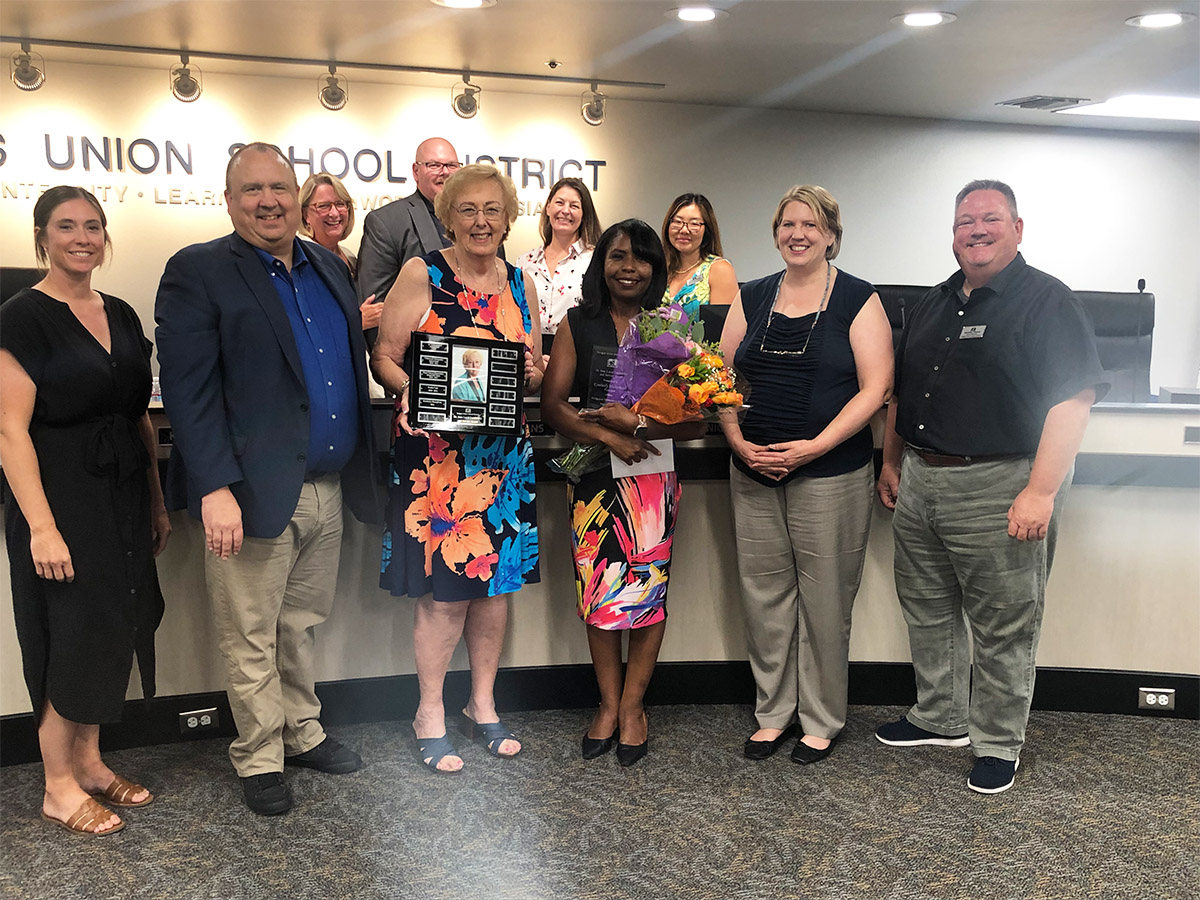 At the governing board meeting on August 29, 2023, Kimberly Humphries, principal at Bridgeport Elementary School, was honored as the recipient of the Dr. Joan Lucid Leadership and Service Award. Mrs. Humphries has served the Saugus Union School District as the principal at Skyblue Mesa Elementary School before becoming the principal at Bridgeport Elementary School. Her leadership style and exemplary service make her a valued member of the Saugus Union team. Congratulations!