We appreciate our involved parents and community members. We also enjoy broadcasting our latest news and information here on our News page, where we will chronicle school activities and student achievements and publish announcements. We'll also offer helpful resources and information. So check back often; we'll update it regularly.
2023 Teacher Tribute Honorees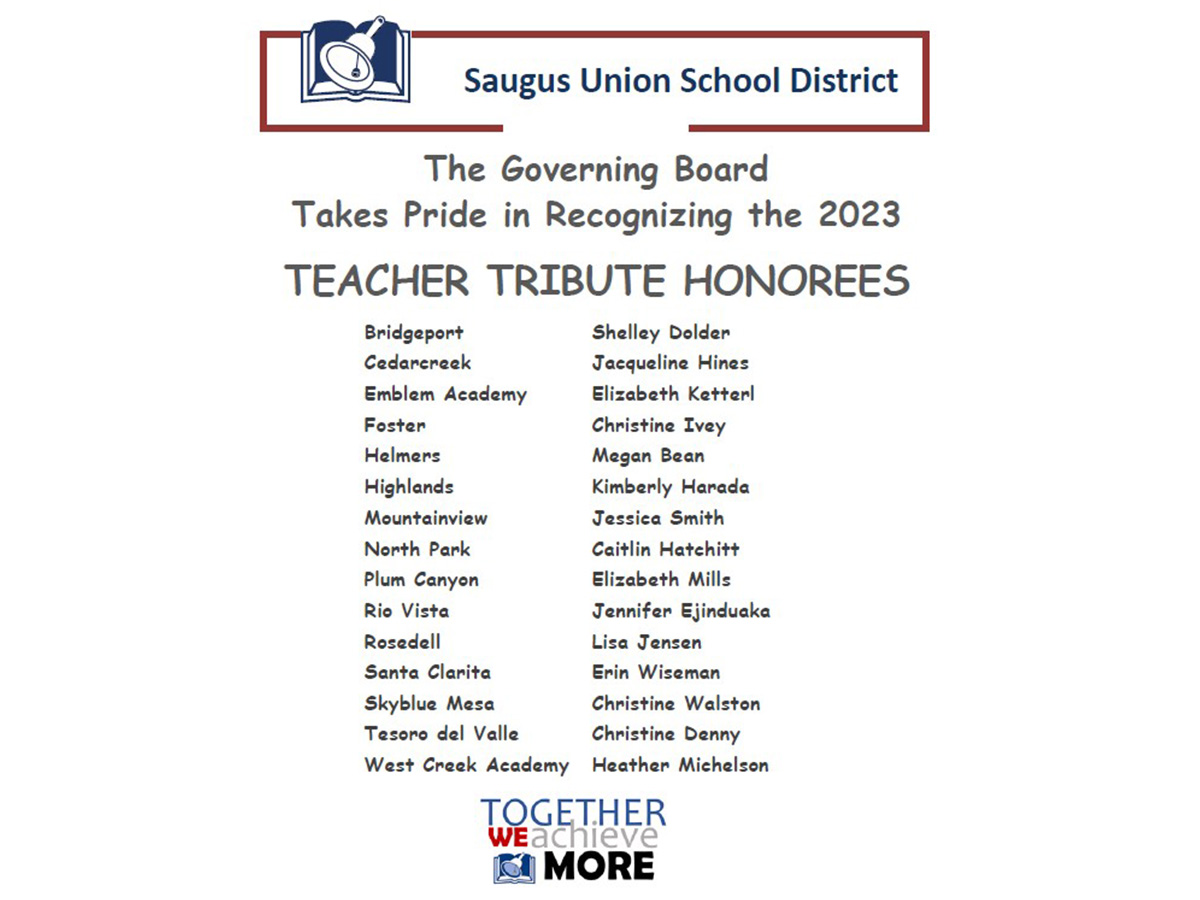 Please join us in congratulating all of our 2023 Teacher Tribute Honorees, recently recognized by our Saugus Union School District Governing Board!
Bridgeport - Shelley Dolder
Cedarcreek - Jacqueline Hines
Emblem Academy - Elizabeth Ketterl
Foster - Christine Ivey
Helmers - Megan Bean
Highlands - Kimberly Harada
Mountainview - Jessica Smith
North Park - Caitlin Hatchitt
Plum Canyon - Elizabeth Mills
Rio Vista - Jennifer Ejinduaka
Rosedell - Lisa Jensen
Santa Clarita - Erin Wiseman
Skyblue Mesa - Christine Walston
Tesoro del Valle - Christine Denny
West Creek Academy - Heather Michelson