We appreciate our involved parents and community members. We also enjoy broadcasting our latest news and information here on our News page, where we will chronicle school activities and student achievements and publish announcements. We'll also offer helpful resources and information. So check back often; we'll update it regularly.
PTA Reflections Contest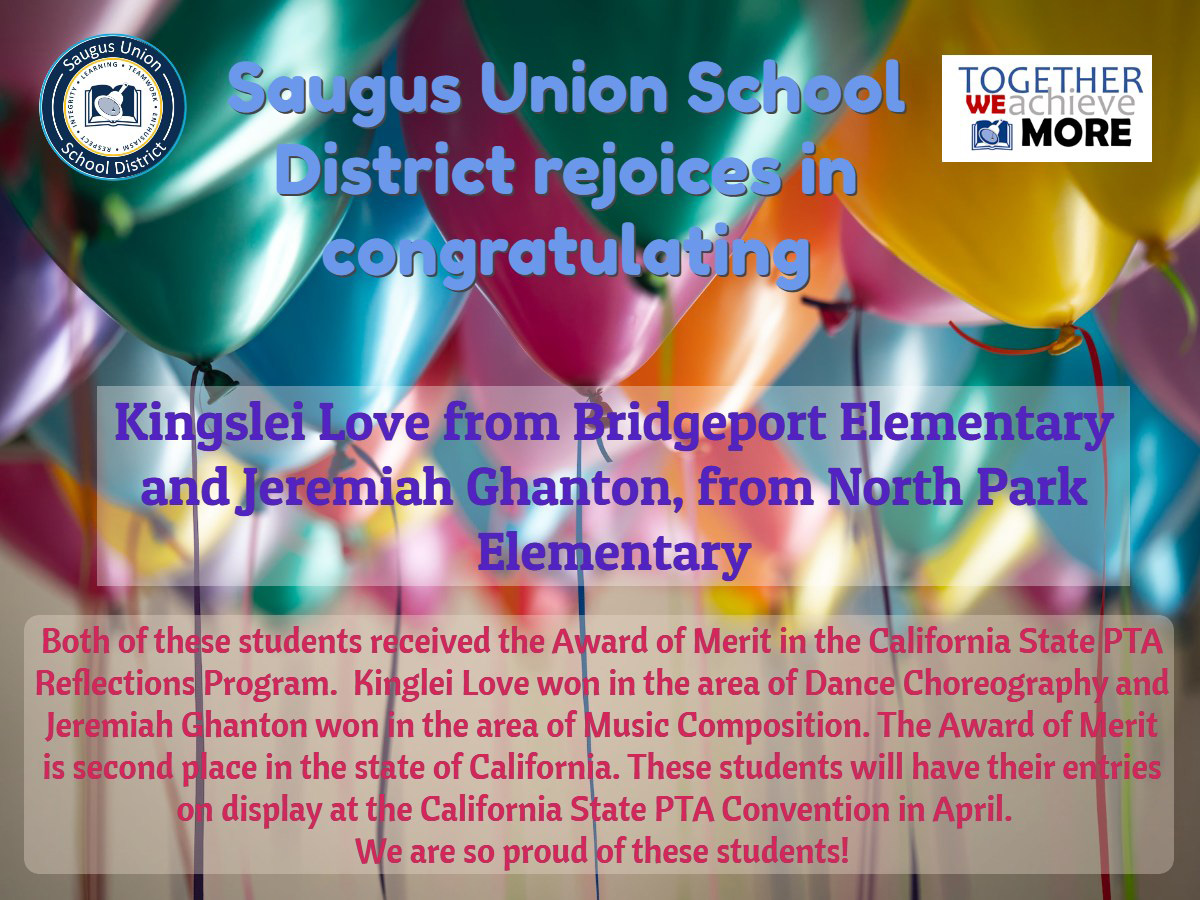 The Saugus Union School District rejoices in congratulating Kingslei Love from Bridgeport Elementary and Jeremiah Ghanton from North Park Elementary. Both of these students received the Award of Merit in the California State PTA Reflections Program. Kingslei Love won in the area of dance choreography, and Jeremiah Ghanton won in the area of music composition. The Award of Merit is second place in the state of California. These students will have their entries on display at the California State PTA Convention in April 2023. We are so proud of these students!