We appreciate our involved parents and community members. We also enjoy broadcasting our latest news and information here on our News page, where we will chronicle school activities and student achievements and publish announcements. We'll also offer helpful resources and information. So check back often; we'll update it regularly.
Celebrating Earth Day at Plum Canyon Elementary School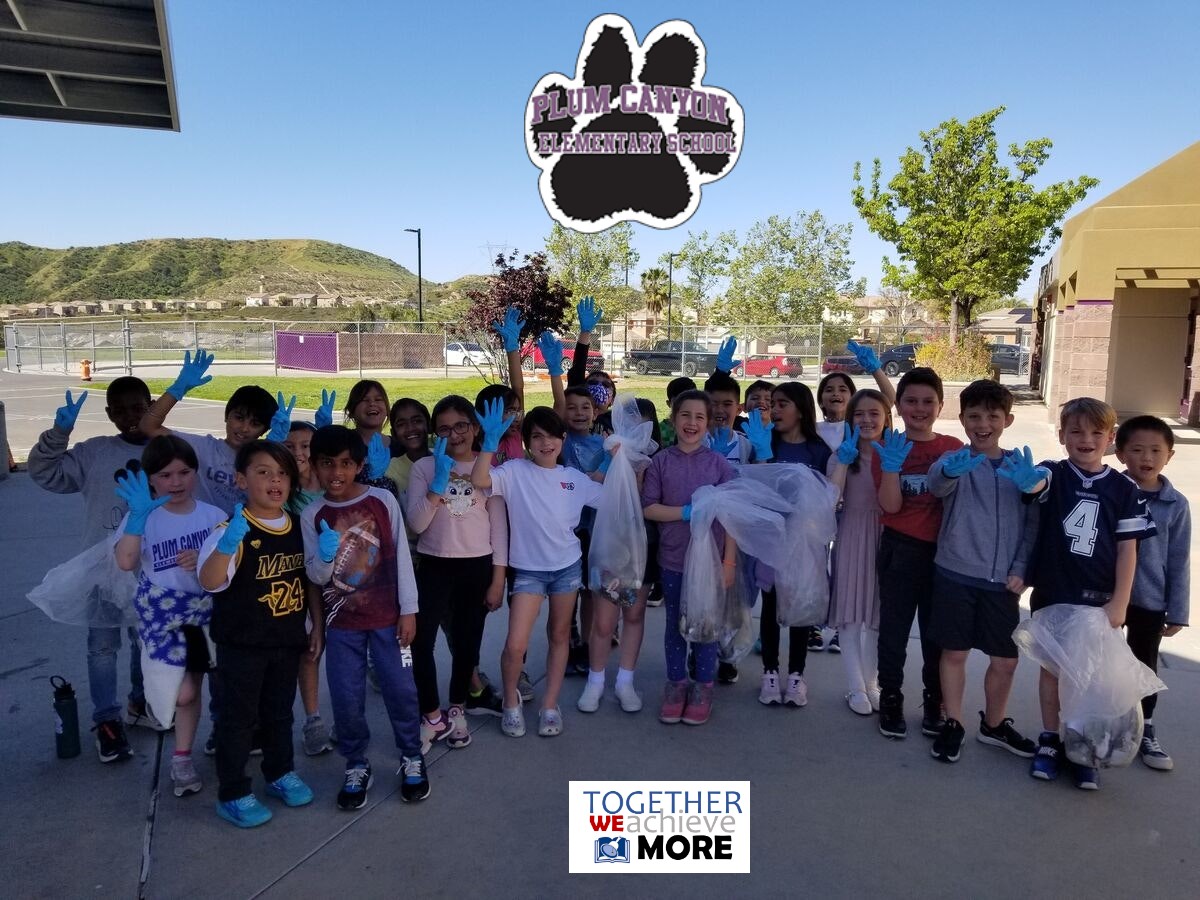 We have many environmentally-conscious students at Plum Canyon. Mrs. Augustine's class celebrated Earth Day by helping pick up trash across our campus. Mrs. Augustine mentioned that this led to a newfound awareness in her students of the trash around them during recess and lunch. We hope their actions lead to greater awareness across our school. Imagine the chain reaction of students picking up trash whenever they see it?