Independent study, whether temporary or long-term, may be just the thing your child needs to be able to progress academically and personally. We're here to help.
Independent Home Study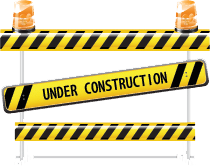 Short Term Independent Study Contract (ISC)
ISC Internal Procedures Summary - CDE Guidelines (BP 6158 and AR 6158)
California students are entitled to a free and appropriate public education provided by SUSD as long as their address is within the SUSD boundaries or they are here on an approved transfer request.
Any student who will miss five to 15 days is eligible for an ISC.
The law does not limit the number of ISCs a parent may request; however, if the student has not completed three days of assignments, SUSD may deny them future ISCs.
We receive ADA for every completed minimum day of work on an ISC.
A request for longer than 15 days is at the teacher's discretion and must be approved by the director of student services acting as the superintendent's designee.
The student may work on an ISC anywhere in the world and can take school resources with them to work on it.
Parent Responsibilities
Notify the school at least one week in advance or 24 hours in advance for an emergency.
Before the absence, complete and sign the ISC contract agreeing to complete all of the work.
Pick up the work and any textbooks needed one day prior to the student's departure.
Supervise your child to ensure all of the work is completed before the student's return to school.
Turn in all work to the office within one week of the end of the contract.