We appreciate our involved parents and community members. We also enjoy broadcasting our latest news and information here on our News page, where we will chronicle school activities and student achievements and publish announcements. We'll also offer helpful resources and information. So check back often; we'll update it regularly.
Congratulations to Shari Ramsey SUSD Teacher of the Year 2023–2024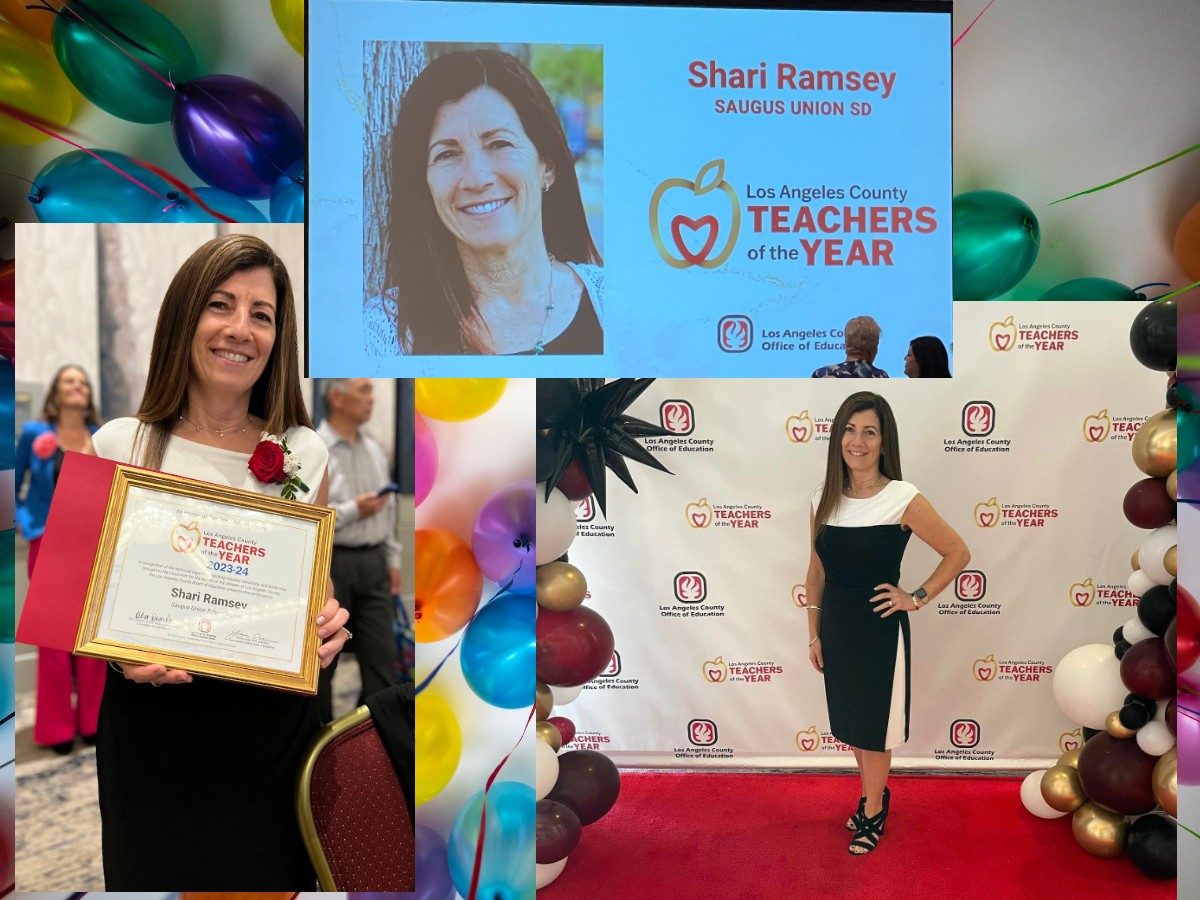 On Friday, September 22, 2023, Shari Ramsey was recognized for being our district's Teacher of the Year at the annual recognition ceremony hosted by the Los Angeles County Office of Education. All Teacher of the Year recipients are examples of teaching excellence and have exemplary dedication, compelling classroom practices, positive accomplishments, and professional commitment. Ms. Ramsey is a teacher at Cedarcreek Elementary. She is loved by parents, students, and staff alike. We are proud to have her as a member of our district, and happy to share her recognition.