Whether giving or receiving, awards are a big deal at SUSD. We're happy to share the good news with you.
Dr. Joan Lucid Leadership and Service Award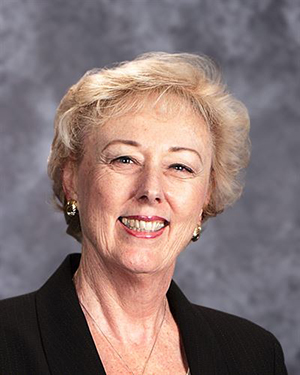 The Dr. Joan Lucid Leadership and Service Award honors Dr. Lucid, who retired after nearly four decades as an educator/administrator in the Saugus Union School District. It is our honor to award an individual or group that has made a significant contribution to the learning and development of students in our community. 
Following 11 years as an elementary teacher for the Archdiocese of Los Angeles, Dr. Lucid moved to the Saugus Union School District where she spent the next 37 years progressing in her career from a classroom teacher to an administrator. She first served as a teacher at Skyblue Mesa, Highlands, and Honby Elementary Schools. Later, she joined the district team as a project coordinator, assisting the district in multiple roles. Dr. Lucid's leadership was rewarded with the principal's position at Cedarcreek Elementary School in 1991. She was promoted in 1997 to assistant superintendent for curriculum and instruction. Her final role began in 2011, when she accepted the position as district superintendent. Dr. Lucid served as superintendent for seven years, during which time the district and members of our community witnessed and enjoyed many accomplishments.